We Accept Most Vision Care Insurance Plans
Purchasing online?
If you want to use your insurance benefits to place an online order, our customer service specialists are here to help.
You can give us us a call Monday – Friday, 9am – 5pm EST at 1-888-412-4393. You can also send us an email to onlineorders@foreyes.com and customer service representative will get back to you within 1 – 2 business days.
While we're improving this process for you, don't hesitate to reach out to us to help you place an order using your insurance benefits.
Purchasing in stores?
We work with the top insurance providers in each region to provide the most benefits to most customers. If you don't see your plan or provider listed below, please call a For Eyes at Walgreens store near you for more information.
Using your vision insurance at For Eyes at Walgreens is easy.
First, check the list of plans and providers.
If yours is listed there, then all you need to do is remember to bring your insurance card and driver's license with you.
Have questions about your insurance, FSA, or HSA benefits? Please do not hesitate to reach out us via phone or email.
---
We accept most insurance plans, including: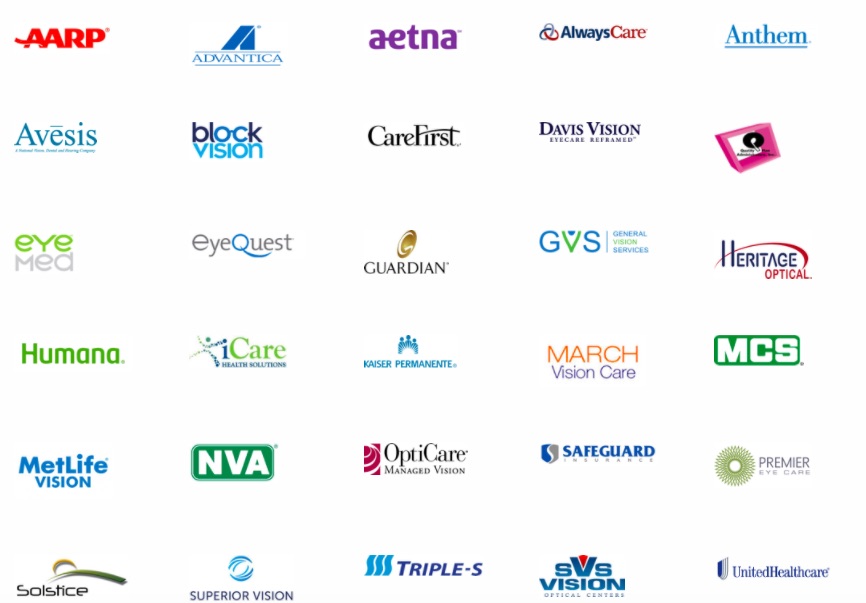 Not all insurances are available in every store