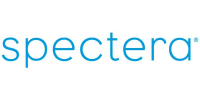 For additional assistance
Please enter your details to check and use your insurance benefits online. Please note: you are not able to use your insurance benefits for contact lenses on this site. Please visit foreyes.com to use your contact lens benefit online. If you wish to purchase a pair of frames without prescription lenses, please do not use the insurance benefits login.
Your vision benefits are ready and waiting
Any questions about your benefits or eligibility?
Call:1.800.FOR.EYES
All benefits will be confirmed with your insurance carrier. If at this time, you are ineligible for benefits, the order will be cancelled, and any payments refunded to you.